Our BrainBot creator program is a great way to use BrainBot to deliver training reinforcement through Teams, Slack, Facebook, and Email, and can be used with as few as 30 or as many as 300,000 users.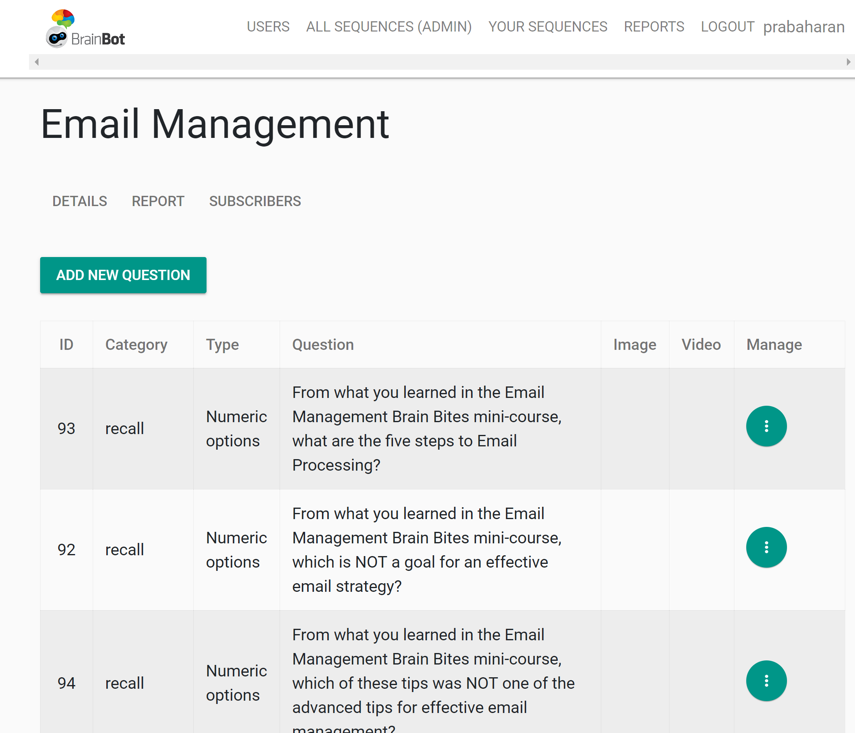 In the BrainBot creator program, you can add customized booster sequences using multiple choice, simple text, poll questions, and more, plus add video and images to your boosters for better clarity and user engagement.
Your custom boosters will be private, only available to the people you invite (via a custom link), and you can run reports on usage and question scoring.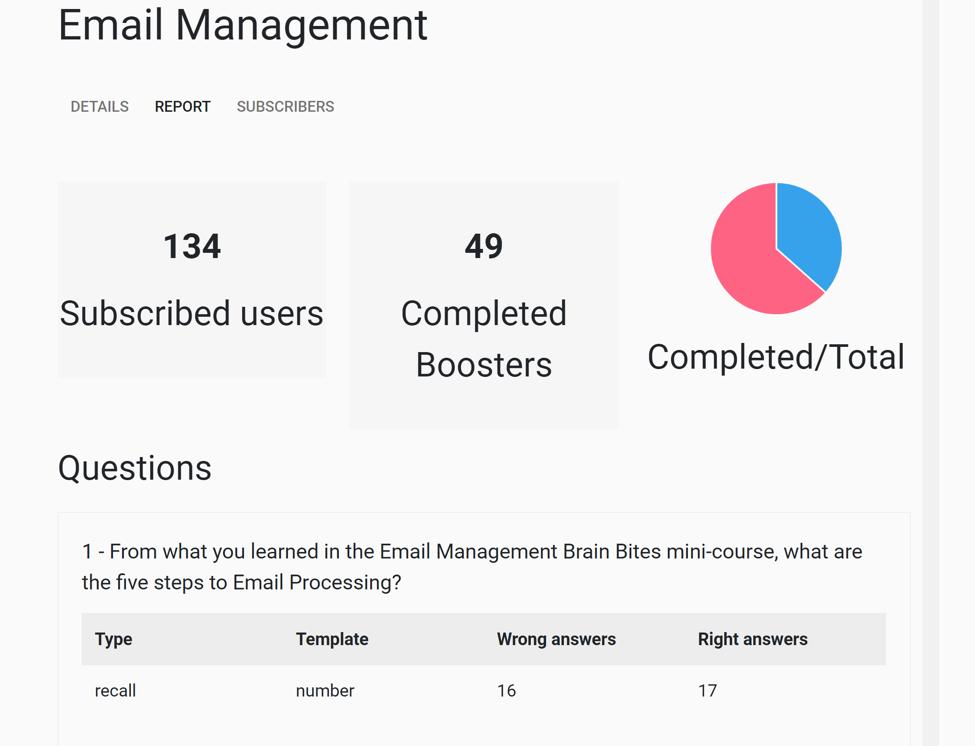 To request more information and a free demo creator account, please contact sales@bigger-brains.com
Already a creator? Sign In Here